Are you stuck in your business?
Attract more customers, improve your conversions, increase your profits now.
Does this sound like you?
You are resourceful, dedicated, and passionate about your company...
... You spend your days putting out fires. Between managing your employees, troubleshooting production issues, and maintaining financial resources, you feel stuck in the day-to-day working in your business rather than on it. Maybe you're business is new and you're struggling to find new clients or customers... either way, you have yet to make consistent profits ...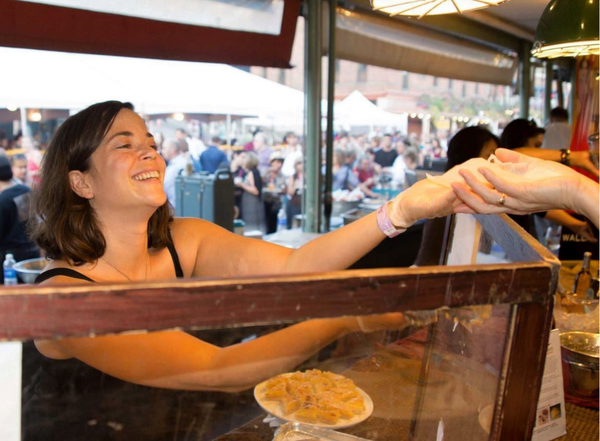 ... If you're honest with yourself, it feels like you're stuck on a rollercoaster of highs and lows, and you know there has to be a better way.
You've likely hobbled together free resources and have a "freebie" offer and are posting to social media all the time, but you're just not seeing the results you expected.
If this sounds like you, you will love the
Business Profit Group!
The group is ongoing and you can sign up at anytime.
In this live group, you'll have access to 50 lessons of business building material. You bring your burning desire to take action and implement strategies and we'll bring cutting edge lessons and systems; together, we're going to establish a strong foundation in your business that you can build upon for years to come.
Have the key to magical marketing that is authentic and consistently attracts your ideal customers. (hint: this method attracts employees too!)
Have an Oprah mindset that allows you to become the empowered CEO you are meant to be with the lifestyle to match.
Have tools and resources to continue creating and executing anything you want in your business far after the program is over.
Find out if this program is right for you.
The first 5 weeks are free!
Enter your name and email address below.
Once you fill out the form below, we'll send you the dates/times of the groups running and you'll be able to chose the best one that fits your schedule. Don't worry, there is no contract and you can cancel anytime.
Build the company of your dreams while in a supported virtual environment with like-minded business owners all ready to slay it!
"Just after joining your program, I realized the opportunity I was missing was leveraging my past clients. I immediately implemented a follow-up program I observed in the online system strategy library. That one observation has since generated a $1M contract!!! This system has a HUGE library of free resources and support"
— Sean Boake (Aug 2021)
Let's take the elephant out of the room: I know I'm not the first person that's promised big returns using her program. There are so many free and low-cost options out there.

Maybe you doubt if this will work?

Or maybe you doubt yourself …

... because I'm guessing that consistent revenue is something you've really wanted for a while.

Getting more customers has likely been on your to-do list forever. Maybe it was your New Year's resolution? This was the year you're going to dedicate as much effort as it takes to create more emails or build a social media strategy. But tactical solutions are hard to track and put a return on investment (ROI), so you've lost momentum and, maybe even given up altogether.

If I have this right, you've probably got a lot of resistance, fears, even guilt about the state of your business.

To the outside world, you're successful, but inside you're wondering if you're about to break.

Perhaps you feel like you've tried it all when it comes to turning your passion into a sustainable and profitable business…

… only nothing seems to stick.

All I can say is - on this roller coaster of entrepreneurship, you are NOT alone!

I have been exactly where you are.

And there's something I know to be true about you - you are resourceful, intelligent, and dedicated to making this business work.

It is your everything. And, when led in the right direction, and something clicks, you're all in ...

... because the world needs you and your product right now.

How do I know this about you?

Despite your doubts, fears, and the wasted money on the business growth programs that didn't pay off, you haven't given up.

You are a rockstar, and when your passion is ignited, nothing stops you.
You may be asking, how does she know all this? It's because I've been there ...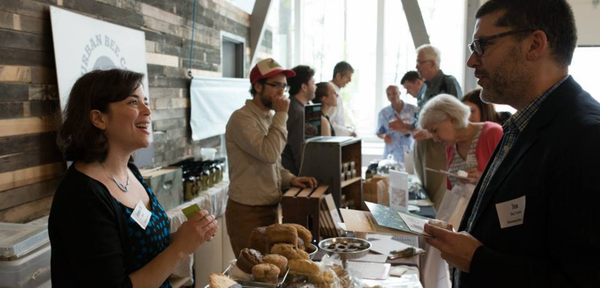 In 2012 I launched a pop-up bakery and scaled it to a retail and manufacturing facility with 15 employees. As we grew, I continued to think the paycheck I deserved was just around the next corner of growth.
The problem is that the next stage of growth came but the cash flow didn't.
I exited the business exhausted and broke. There's a lot more to this story but what matters is that I understand the hamster wheel of running a company that is extremely popular among its loyal customers, seemingly successful to the outside world, but inside it was running me and not taking care of me financially. I couldn't see the lifestyle (vacations, family life) I dreamed of.
... Over the last two+ years, I've been a sponge soaking up the accounting and financial management techniques of large companies, merging it with my marketing and employee management background and coming up with automation solutions to ensure you never break like I did.
Never feel alone in your business again.

Never have to ask yourself the question, what can I do to grow my business?

I show you exactly what to do and when to do it to fully maximize your financial return.

Step by step, we can implement incremental changes that put cash in the bank and a paycheck in your pocket quickly.
"Coaching isn't therapy. It's product development with you as the product."
— Fast Company
What is the Business Profit Group?
There are 50 dot-connecting, foundation-building lessons that will enable you to grow your business to whatever size you want it. Topics include getting customers, increasing conversion, increasing transactions, pricing strategy, and profitability. This group is self-paced so you can take as little or as long as you want to complete the lessons.
All of the material is geared to ensure that participants exit the program with the focus and confidence to grow their business well into the future.
Past participants have experienced 2x, 5x, and 15x growth!
That's an increase of $50,000 - $500,000 to their bottom line.

Businesses that have done the program vary in size from start-up to generating $50,000 - 1.3M in revenue a year. Most have had less than 10 full-time employees.

Successful participants have had

one thing in common

: they are ready to take action.
You'll never again ask yourself what you need to do and how to do it to increase sales, increase profitability, increase efficiencies, or how to grow and attract dedicated staff.
Weekly Live Virtual Sessions
The program is structured around these live virtual sessions. Each lesson builds on the last, however, you are able to go at your own pace. There are 50 lessons but you don't have to complete one each week. The live virtual sessions are held the first Tuesday, second Tuesday, and fourth Tuesday of the month. The third Tuesday of the month there are no live sessions - it's what we call "integration week". We find having a down week each month helps participants catch up on lessons and implement strategies that may need a little more work.
There are 50 lessons complete with a video and worksheets. You may watch videos as many times as you like and every lesson is accessible for as long as your membership is active.
The videos give you the chance to learn on your own, then we maximize the content, practice, or workshop the strategies in our weekly LIVE sessions. The platform also includes examples and templates for you to pull from so you'll have prompts to getting you going no matter what you need for your business.
Each participant has the ability to sign up for a 30-minute one-on-one virtual session each week (excluding integration weeks). During this session, we can assist in creating content, copy editing, work through systems, employee onboarding materials, financial management, and more! You'll drive the meeting by sharing your unique challenge and we'll tackle it together.
You'll receive instructions on how to sign up for these sessions and when to sign up in your welcome letter.
Through the group sessions, I and cohort participants hold you accountable for actions each week. Stay powerful with us. We encourage the formation of accountability partners as well, though they aren't formally assigned or required.
As with anything, the more time you put in the more you'll get out of it. With that said, we recommend a minimum commitment of 4 hours per week.
Enter your name and email to access
Five (5) 100% free sessions
Ongoing action-oriented live group calls on zoom (3 per month w/ 1 "integration week")
50 profit acceleration strategies and tactics that are proven to grow your business (see lesson list below)
Access to 50 action-packed videos with examples and case studies, along with worksheets to help you implement each strategy
Access to 30-minute 1:1 clarity calls (maximum 1 per week)
Accountability! BCC staff and peer accountability
Peer-to-peer learning
Lessons include: market-dominating position, elevator pitch, marketing products or services, writing persuasive marketing part 1 & 2, write copy, 5 key marketing components parts 1, 2, &3, online presentations part 1 & 2, great media bargains part 1 & 2, how to create and implement a content marketing plan, how to set up a "passive" referral system, how to set up a "proactive" referral system, How to implement a lucrative neighborhood referral program, how to build your business fast through the power of joint ventures part 1 & 2, how to send direct mail to 50K qualified prospects for free, how a gift card strategy can make your business memorable, what to write on a simple postcard that will bring you customers, how to make radio & tv advertising that work for small businesses, the three biggest lead generation mistakes, a lead capturing business card, how to create a prospect capturing landing page, how to create great ads part 1 & 2, how to create compelling and irresistible offers part 1, 2, & 3, how to reactivate stale clients, close more sales by eliminating risk, how to offer free + shipping with forced continuity, create a drip campaign that will skyrocket revenue, how to acquire testimonials that will sell your product or service, online reviews, how to create a website or landing page that converts, how to create a website or landing page that converts part 1 & 2, bold promise in limited time strategy, how to down sell your way to wealth, who to increase transactions and customer revenue part 1 & 2, How a bundling strategy can help you out-market & out-sell your competition, how to increase the longevity of the buying relationship, increase the frequency of your customers' purchase, how to get more appointments with your prospects and make sure they keep them, how to raise your prices and have your customers thank you for it, how to lower your cost of goods sold and instantly increase your profits, how to lower your overhead costs and instantly increase your profits.
Results that continue to grow your business long after you discontinue your subscription.
Hi, I'm Amanda and my mission is to change the world through business - you are a change-maker, and your success is my passion.
As a previous bakery owner, I know what it's like to run a passion-based business.
You have a foundation. You are resourceful. You have taken your business as far as you can.
That is how I know you're going to take these steps and start turning your passion to profit and build a sustainable people-first organization.
Let's get you some support. You deserve it!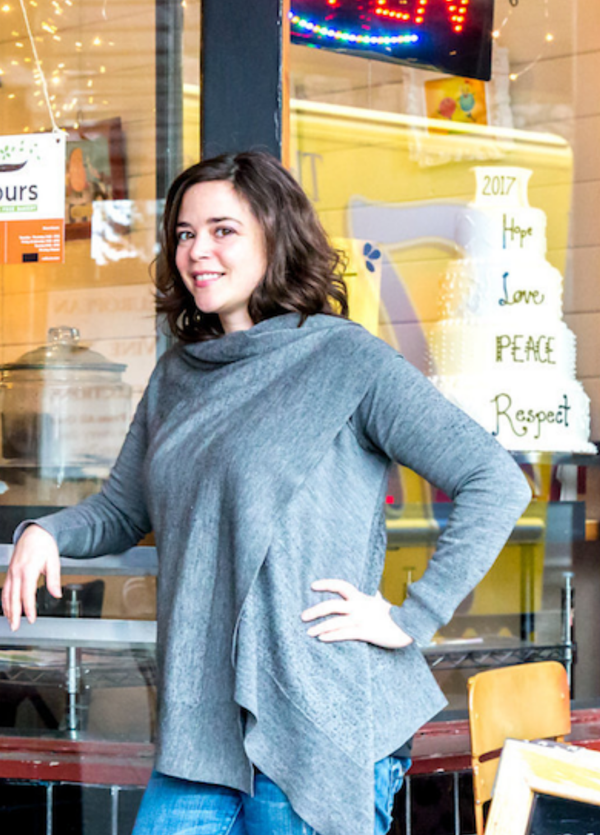 The sooner you start the sooner you'll be able to change your reality. Enrollment is ongoing, just fill in your name and email address in the form below. Once you've submitted it, you will be contacted within 24 hours to set up your membership.
The next step is 100% free - join us for 5 sessions to see if this is the right fit for you.
Get curious and let's see if you're ready to jumpstart your profits.